People
Let us
introduce ourselves.
Because the people who sold you our services are the ones who will actually turn up and do the work. We don't have a B team. Oh, and we're not held back by processes and head office reporting – we keep it simple so all of our focus is on delivering better and better solutions for you.
Meet the team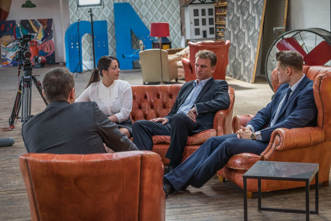 Values
Collaborative

We share the same purpose - to serve our clients impartially, with no hidden agenda, and to make them more successful by aligning our goals.

We believe in the power of real partnerships. We work closely with our clients – we're easy to engage with and are a natural extension of their team. We work in close partnership with each other and are fully immersed in our innovation ecosystem. We take the time to understand each other's expertise, learn from it and call on it when there's value to be had for our clients business, or our own.

Entrepreneurial

We support entrepreneurial businesses and that's how we run our own. We have a relentless desire to deliver better and better solutions for our clients and our business through continuous innovation. We are a culture of thinkers and makers, empowered by the freedom to get things done. Building businesses is what we do best.

Creating a legacy

We are creating a different type of consultancy - the firm that we want. We help our clients change the game in their industries and we are changing the game in our own. Everything that we do leads to the highest quality services and greater successes for our clients, our firm and our people. We believe that our newest recruit will one day lead the firm.

Beyond expectations

We deliver beyond our clients' expectations every time - adding real value is what matters to us. We are only as good as our last piece of work. We are not complacent and our next piece of work will be even better. We are not restricted by the conventional view of what a consulting firm should be - we welcome new ways to grow our business.
Our vision? To be the best consulting firm in the world.
#MSH
Careers
We're building the best consulting firm in the world, so we only accept the very best. That's you? Super. We've been expecting you…
More roles
Foundation
The Elixirr Foundation seeks to enrich the quality of life of the communities we operate in by giving our time, money and services. We strive to empower, not just donate.
Find out more
Explore our home.
Nice to see you, come on in...
Enter