We're hiring
Create your
legacy.
We're building the best consulting firm in the world. Unsure whether to join a startup, a consulting firm or a VC? Why not do all three...
Go to Careers
3 reasons to work with us
Our newest recruit will

one day lead our firm.

It says so right there in our purpose statement. We are a true equity partnership, so your ambition to become a partner is more meaningful.

Sit outside the bell curve.

We expect excellence, so performance ratings, promotions and career progression are awarded entirely based on your own merit. We don't force fit our people into a pre-determined bell curve. And with quarterly opportunities for this to happen there's no waiting around for your impact to be recognised. Why wouldn't we want everyone to be 'outstanding'?

Working with people you like.

We're normal people, easy to get along with and we fit in well as part of our clients' teams. There's no ego here: our partners and principals work alongside our interns and analysts. We're a tightly-knit group of exceptionally skilled people (even if we do say so ourselves…)
We're hiring.
We're growing fast, and we move fast. Our priorities are always changing. Challenging ineffective convention is what we will always do, changing the game in our own industry and helping our clients to change the game in theirs.
More roles
We are committed to developing a culture and cultivating young talent as we build our business. We invest in you from the outset and work with you every step of the way to empower you to achieve your ambitions.
There are two entry routes for undergraduates and postgraduates.
Intern
Completing a paid internship while you are still at university will give you a taster for what it's like to work with us. Typically, our interns join us for 4 weeks and it gives us the chance to assess each other with a view to you joining our analyst programme after graduation.
Analyst
Our highly competitive analyst programme is a permanent, entry-level position after graduation and a great opportunity to jump start your career. Our analysts work globally on client site with some of the world's leading companies. They don't just do the 'grunt' work, our analysts are regularly involved in face-to-face meetings with senior stakeholders, side by side with our partners and principals. It's a learning experience like no other.
Strength in diversity
50/50
We only hire the best talent and give our people the best opportunities, with the right rewards – and no bias. Our male to female ratio across the firm is 50/50, and we speak over 28 languages (including good old Python, PHP, Vue.js, SASS and a few dead ones at that)... Did someone say Old Norse?
In the last year we have welcomed analysts from the best universities and business schools in the world including Oxbridge, Grenoble Ecole de Management, and UC Berkeley. 19 of our most recent hires have been from either industry or management consulting, and several from startups.
Diversity of thought is what matters to us, and that means diversity of people. This is where our strength lies. We're real people.
A combination of industry professionals, subject matter experts, and career consultants. And we're all entrepreneurs, building and running our own businesses. Together. We also have some pretty awesome talents - we're stand-up comedians, yogis, and saxophonists, scuba-divers, ganaa dancers, rock-climbers and arm wrestlers, potters, mentors, and kite-surfers, singers and pilots (to name but a few).
Return on your investment
35%
Being an entrepreneur is a state of mind, not a job title. Having a team of 'employees' is not going to create value for our firm or more importantly, for our clients. So we've designed our salary sacrifice scheme to reflect this.
The single biggest thing entrepreneurs are able to do that traditional 'employees' struggle with is take financial risk. We wanted to offer our team the opportunity to experience the risk-reward aspect of being an entrepreneur without having to risk it all... Instead, our team can choose to sacrifice 10-20% of their salary in exchange for a share of the firm's profit.
We're building a business together, so we're in it together. Over the 2 years this scheme has been running, we've delivered an average of 35% return to our team. Entrepreneurs only receive value if they deliver value. And we're proud to say we did.
Hear it from Stephen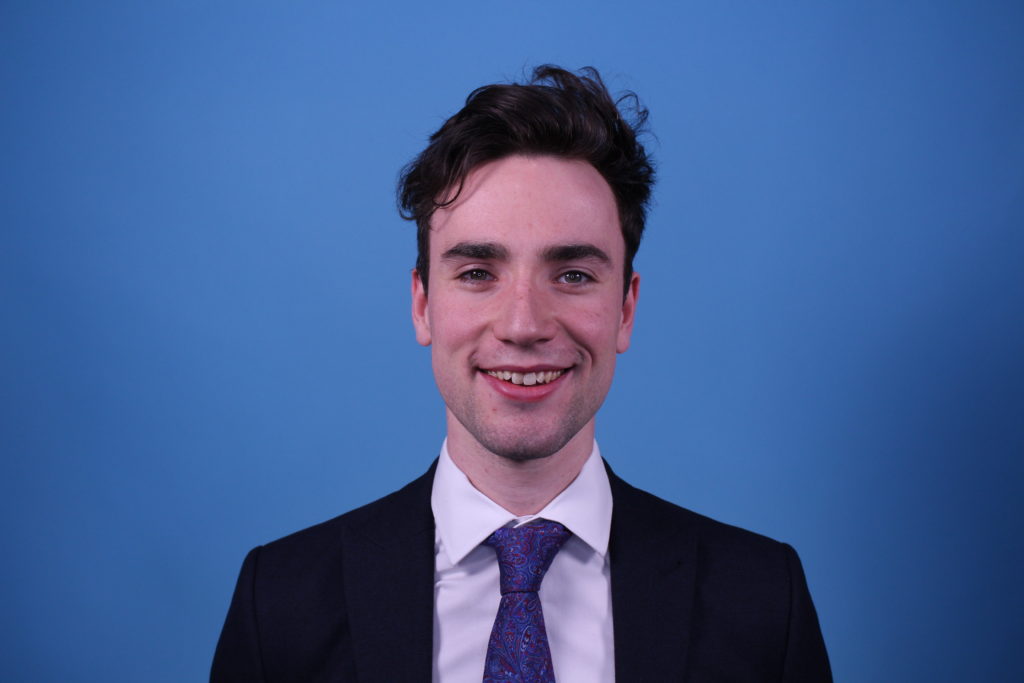 In our own words
Elixirr has given me access to some amazing opportunities both abroad and at home. I have travelled across Africa, US and Europe working within a range of industries such as Engineering, Financial Services and Travel. The diversity of the work has allowed me to develop a wide set of skills and to gain exposure to many different areas of business.
Calum McGuicken – Consultant
In our own words
Elixirr is unlike any other consultancy. In my first month, I pitched a new business idea to one of our partners, who has supported me in driving it forward from concept to reality. It's only a month later, and we've started reaching out to potential clients. The opportunities are endless – and at Elixirr, we're actively encouraged to pursue them.
Nicole Dunn – Analyst
In our own words
Time flies at Elixirr. We consult on fascinating client projects across an impressive range of industries. I really have gone beyond my comfort zone and done it all, from strategy formulation to video production. I love it! We all have a 'can-do' attitude, nothing fazes us, nothing is beyond our reach. An added bonus is the intelligent, welcoming people I get to work with every day.
Rosie Sperring – Manager
In our own words
The culture's brilliant and there's a real sense of identity in the firm. I was instantly working with people who are very senior and leaders in their areas, and from day one, I was meeting heads of departments of FTSE 100 companies. I learnt a lot very quickly, both from colleagues and clients.
Oliver Bishop – Manager
In our own words
If you are up for the challenge, the opportunities for growth and fast acceleration at Elixirr are certainly there for you to grab hold of! I'm incredibly proud to be part of a team that is full of diverse minds and driven, self-starters who are making a significant difference to our clients, the broader marketplace and our own business.
Daniel Garsin – Principal
#MSH
When do we start?
Let's change the game together.
Get started
Indaba is a Zulu word for a meeting/conference/gathering of indigenous people. And it's how we welcome our new joiners to our firm.