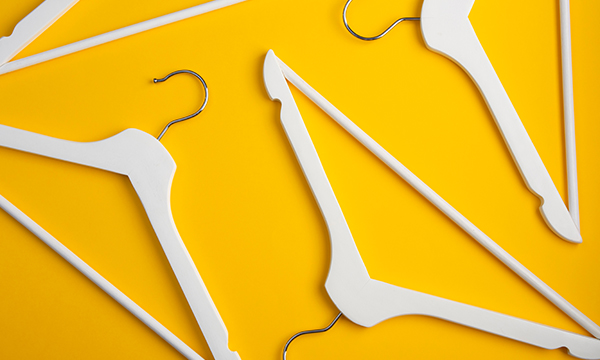 Adapting to a new normal
Retailers are monitoring the impact of COVID-19 regulations on their business, for example two-metre spacing on the floor and social distancing in warehouses.
But in order to exploit this unique opportunity to bring about radical improvements in the industry, we should be looking beyond the coming months and thinking about what life will look like in the long term.
Lots of attention has been devoted to some immediate areas of action:
Hyper-personalise: while most are operating at reduced capacity, there is a real opportunity for retailers to understand customers' unique needs and tailor experiences to them. Using big data to understand and hyper-personalise experiences not only means delivering beyond customers' expectations now, but also in the future.
Cement a digital presence: there can be no running away from the shift to digital shopping. It has accelerated the formation of new habits, which means it is here to stay. This presents an opportunity to embed, test and learn behaviours, and allows users to scan the horizon in order to see what is to come in physical retail.
Champion employees and suppliers: consumers are drawn to retailers that have done right by their staff and suppliers during the crisis, as they lean towards a more sustainable way of living and shopping. Now is the time to be compassionate, to share learning, and work together.
How should retailers go about addressing these trends?
The importance of big data and data analytics has been known for a while, and their implementation should be taking a front-and-centre seat in strategy meetings.
Most retailers are sitting on a wealth of data – it may not be sufficient, 100% accurate, or even that straightforward to analyse, but it's a starting point and it is powerful.
There have been many situations where the power of data has been exemplified in recent months. Germany has been using relentless resources to test and check individuals for COVID-19 in order to contain the virus, while Google and Apple's partnership has harnessed big data to analyse contact tracing. At Elixirr, we have been using open data sources to create an interactive COVID-19 forecasting and business-planning tool. We realised in the very early days of the pandemic that data and powerful data analytics would empower businesses.
So how can we apply this to retail?
Hyper-personalise
Get to know your customer.
During lockdown, consumers have realised that they can live with less. They may also have less discretionary spend for the foreseeable future. Resultantly, brands are facing increased pressure to hyper-personalise the shopping experience as they fight for customers' attention.
Airbnb, a notable high flyer in this field, uses detailed granular data (including seasonality, minimum nights' stay, and booking lead times) to tailor the search experience demographically, managing information to personalise results based on host and guest preferences. Meanwhile, Whole Foods has engineered a data-led chatbot to enhance the customer experience. To keep up with the frontrunners shaping customer expectations, data needs to be shared across business units. Siloed data results in inconsistent personalisation and customer experiences across individual customer touchpoints, as anyone who has dealt with airlines over this period will attest to.
Partnering with start-ups who are redefining how consumer behaviour is understood and how data is captured is a clear way of gaining new insights. Konnecto uses AI to gather information into the early stages of the digital customer journey, so marketers can identify how to reach customers earlier. Neoreach has access to a vast database of influencers and can identify the right ones to fit a creative strategy and tap into the customers' target demographics.
As well as capturing objective data, it's also now time for retailers to speak to customers. It's vital to understand how they're feeling, how their lives have changed, and how this has impacted their behaviours. Some newly formed habits are likely to stick, so involving customers in the planning process and adapting a business models accordingly will be vital in order to stay relevant.
What can retailers do to hyper-personalise?
Share data across business units, so the whole experience can be consistently hyper-personalised
Work with start-ups to understand consumer behaviour and capture data in new ways
capture quantitative data alongside real-life customer conversations to gain a richer understanding of their changing needs and mindsets, then adapt business models accordingly.
Cement a digital presence
The pandemic might feel like a turning point, but in many cases was in fact an acceleration of certain trends. The shift to digital shopping was happening pre- COVID-19, however its prevalence took a considerable leap forward when restrictions stripped customers of choice. The impact has already been seen on a huge number of industry giants, including Primark, who in May had written £284 million off the value of their clothing stock and were losing £650m in sales each month while stores were shut. Digital sales are likely to see a permanent increase in spend as even reluctant shoppers adapt to its accessibility, convenience and simplicity.
Retailers should use the increased focus on digital to cement a strong presence, supported by a dynamic and adaptable business model. Investing now will pay off in the long term. Boohoo sources locally in the UK and has short lead times to be able to switch lines quickly depending on customer focus. Analyse bestsellers, lead times of key items, and logistics to see how your proposition can lend itself or adapt to a different business model such as Boohoo's.
What remains unclear is how quickly things will return to normal and what that means for physical retail. The social element of shopping, in-store experiences, and bumper sales have started to draw brave customers back – even though the likes of John Lewis, Nike and Ikea are using AR to improve the digital sales experience. History dictates that things do eventually return to normal, even in markets that have been abandoned such as travel and hospitality. To predict what that might look like we should focus our attention on Asian markets who have faced SARS, avian flu, and swine flu before. Even now, Asia presents an opportunity to learn about what is to come, being a few months ahead of the UK and the US. We know that as lockdowns lift, customers stay away and remain in money-saving-mode for some time. Thinking about the wider market context and learning from what has happened before is a useful way to keep one eye on the horizon.
What can retailers do to cement an online presence?
Invest in a strong and robust digital presence with a slick user experience that keeps customers coming back, even as physical stores reopen
Embed a test and learn mindset, such as analysing bestsellers and digital behaviour, to continuously adapt the business model and proposition based on early insight
Pair the lessons from digital with those from history, working with start-ups like Factual who track footfall data, to get a longer-term view for forecasting expected changes in consumer demand
Champion employees and suppliers
It is important for businesses to show compassion for their employees and suppliers in these times as welfare increasingly becomes a concern. Not only because it is right to do so, but also because customers are increasingly aware and likely to judge businesses on their behaviour in the future.
Workers are a hugely valuable asset and rebuilding operations without key team members will be even harder. In the UK we've seen the likes of Timpson's keeping their permanent staff and topping up the 80% of wages paid by the government's furlough scheme so they stay on full salaries while stores remained closed. Lloyd's Bank suspended 780 planned job cuts across its branches, explaining in an internal letter that it was "not the right time, either for colleagues or customers". Both organisations have looked after their colleagues, which compares starkly with Amazon's well-documented unsafe working conditions.
There will be a need for agility and flexibility as lockdown eases by working closely with suppliers and keeping them informed as requirements change. Open data and analytical sites, such as community mobility reports, show how different communities across geographies are moving because of the pandemic. This can be used to predict changes in demand. Sharing data and working closely with suppliers are essential to plan for changes and mitigate risks together. PepsiCo are already making forays into direct-to-consumer services by announcing the launch of two websites, bypassing retailers so they can gather and learn from their own customer data. For this reason, it's vital to work closely together or risk being left behind.
How can retailers champion employees and suppliers?
Regularly speak to frontline employees and be led by what they are comfortable with as lockdown restrictions change, to gain their confidence in plans first
Host regular sharing sessions with suppliers to share data and make joint plans, overcoming risks and navigating the uncertainty together
Act and communicate with genuine compassion, as consumers will be watching
There may be uncertainty ahead, but data can help retailers through it. We've already entered a period of experimentation and it will continue to be that way for some time. Analysing what retailers know and using it to future-proof their businesses is vital.
Retailers should start with the data they have, and use established open data sources to enhance analytics and gain actionable insight. They should stay relevant and useful to their customers by learning from them and approach the future with a test and learn mindset. They need to be prepared to adapt and respond to change quickly, working closely with their employees and suppliers to build a sustainable future. There is no time like the present.
Businesses that maximise the utility of their data will survive in the longterm. For others, this will have been a missed opportunity.
To understand more about how Elixirr is helping businesses get back on their feet by making the most of health data, click here.