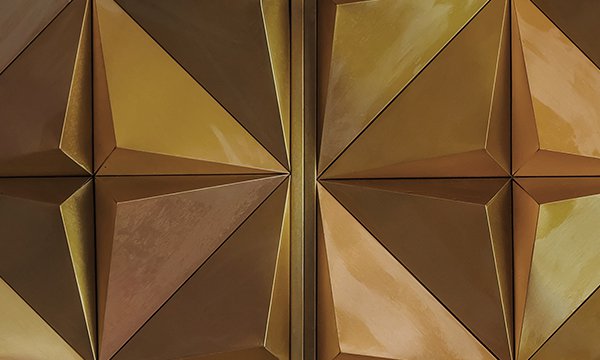 Every organization has tools or systems that have been released to its customers or employees that are underutilized. And a lot of time and money is wasted as a result – potentially thousands or even millions of dollars in the long term. So, how do you ensure that your digital assets are understood and adopted to fireproof your investments?
There are four digital adoption essentials that every organization should apply:
Start with the needs of your target users (note: in this article, "user" refers to customers as well as employees who use the digital solutions)
Define an adoption strategy that connects with your target users
Garner leadership support and coordinate across teams
Make data-driven decisions
While we are going to explore each individually, these four essentials must work together to drive up adoption rates.
Start with the needs of your target users
Some of the biggest complaints heard from users is that the solution just doesn't do what they need it to do. It doesn't solve any of their existing problems, or it even makes their life more difficult. You can avoid these pitfalls altogether by beginning the design or development of a new solution, product, or service with your target user's wants and needs in mind. This typically requires collecting insight directly from them to fully understand how they wish to interact with your new solution, product, or service. This is arguably the most valuable way to hear their feedback and, therefore, is the cornerstone in the development of solutions that really speak to your target users. 
We regularly advise our clients that:
If you're starting on a new solution, ask yourself these questions:
Do I truly understand my target user group (i.e. who the solution is being designed for)? Have I understood how this solution relates to their existing journey?
If no, why not? It's never too early or too late to get feedback from your target user group
If yes, have you connected and checked with them? Remember that just because you think you may understand your target user group, there is still valuable information you can get from them to further improve the solution
Define an adoption strategy that connects with your target users
Formulate an adoption strategy. This might seem like a no-brainer when it comes to building or working on a project, but it's rarely done. And, even when it is done, it often misses the most valuable components.
An adoption strategy should lay out the end-to-end plan for adoption, from the selection of KPIs, to the development and selection of activities, not to mention how your organization plans to fund the adoption effort. It will also support the inevitable changes you will need to make as you understand more about your potential users and as the solution itself evolves.
A well thought through plan that connects targets user groups to planned adoption activities, results, and KPIs is vital for success. So, get ready for some brainstorming and if you're looking for a refresher or aren't quite sure how to get started with your planning, we can point you in the right direction…
Garner leadership support & coordinate across teams
Adoption is a cross-functional effort and requires extensive collaboration at all levels. The only way adoption initiatives can be successful is with mutual goals and support from all the teams involved. So, you'll need to overcome any internal politics to focus on executing as one team.
One option is to take a product-focused approach over the more traditional, project approach. Being product-oriented means that the whole cross-functional team is focused on the overall success of the product, instead of on their individual workstreams. With a common goal in mind, teams can quickly and continuously improve to meet user demands, not to mention, achieve a higher return on investment.
Either approach will still require clearly defined roles and responsibilities as well as strong support from leadership. A good program sponsor can make or break cross-functional initiatives, so make sure you work out what support you need early on and how to get it.
A good program sponsor can make or break cross-functional initiatives, so make sure you work out what support you need early on & how to get it.
Make data-driven decisions
It's one thing to "have data", it's quite another to have the right data and know how to use that data. Every organization has data, few ask the right questions of this data. The right data for understanding, planning, tracking and adapting adoption efforts is a whole other article, but as a starting point…
Ask yourself, "do I understand or already have the metrics required to dictate whether the solution is considered successful?" Simply put – what are the minimum success criteria?
It's this set of data metrics that will become the basis of how you will evaluate the adoption progress of your solution over time. This gets to the underlying issue: What is the value we are delivering? How do we track and monitor it? What is the defined adoption curve we are striving to achieve and measure progress against?
Then ask yourself, "what would it tell me if I am heading in the right direction to beat my minimum success criteria?". These are the leading indicators that help tell you to adjust your approach before it is too late.
And we said it earlier, but we'll repeat it again – test early! Before you build anything, test your ideas with a small group of potential users to see how much of an uphill challenge you'll face when trying to achieve your minimum success criteria. Find out what drives and what inhibits adoption for your customers. Address these issues or, if you can't, pivot to another idea.
Finally, consider that adoption is an ongoing cycle, meaning it's not enough to stop capturing and analyzing data after your users have accepted the solution. Tracking the usage of your solution and maintaining a point of connection with your users will help you adapt when their needs or wants inevitably change in the future.
A bit about us & you
No two organizations, solutions, or individuals are the same. There is no one-size fits all method to driving adoption. You may already have great foundational elements in place or be strengthening a few elements to build into the fabric of your organization. The key is to learn and adapt. And we'd like to do the same, so let us know how it goes! Feel free to send us your questions, and whether you've got a sob story or a success story, we'd love to hear it!
To learn more about the digital adoption process and how to make it work for your organization, check out our other adoption-related blogs.