Elixirr Capital invests in we:bo – the #futureoffitness
Changing the game in personal fitness & corporate wellbeing
News
Elixirr Capital is delighted to invest in we:bo, an on-demand personal training service. we:bo instantly connects you to your own personal trainer for a live, interactive one-to-one training session delivered via a two-way video call. Think Uber for personal training. It has the potential to completely disrupt the personal fitness market and is Elixirr Capital's 8th investment.
Users choose their workout (get active, strong, lean or fit), choose their duration, choose their trainer… and are training live through their device within 90 seconds.
Founder Sanjeev Virdi is on a mission to improve the health of the nation. And they are starting with addressing wellbeing in the workplace. Sanjeev says:
"Absenteeism is costing UK businesses £15 billion a year, and inactivity has been identified as the main protagonist. Corporates have a responsibility to improve the health programmes they offer their employees." He continues: "Research has shown that only 31% of staff at large companies offering discounted gym membership were aware of the offer. Of those, 31% took it up."
Why is that? Access and convenience. Reducing barriers is so important. For example, on-site gyms are great, however the investment cost is high and only really works for the dedicated few. That's where we:bo comes in. By offering free or discounted personal training sessions – anywhere, anytime – corporates can embrace their responsibility to improve the health, fitness and wellbeing programmes they offer to their employees.
Users choose their workout, duration, trainer & are training live through their device in 90secs
Elixirr has also become we:bo's first corporate client. We are delighted to now offer our team one hour a week of free personal training sessions through we:bo as part of their benefits package.
Our Founder and Managing Partner, Stephen Newton, says:
"Our forward-thinking corporate clients know that healthy businesses need healthy employees, but they are struggling to get their employees active. With we:bo, we now have an effective solution to offer our clients that helps them solve this problem – we're really excited to take this to market."
Sanjeev Virdi is one of our Principals. Stephen continues:
"What Sanjeev has achieved so far with we:bo epitomises the entrepreneurial culture we are building at Elixirr. We're confident that we:bo will grow and scale effectively from here."
Download the we:bo app now and you too can be part of the exclusive soft launch phase where early customers can be part of the fitness revolution.
Follow @webofitnessapp #futureoffitness
Our team embracing the #futureoffitness at the we:bo Elixirr launch event!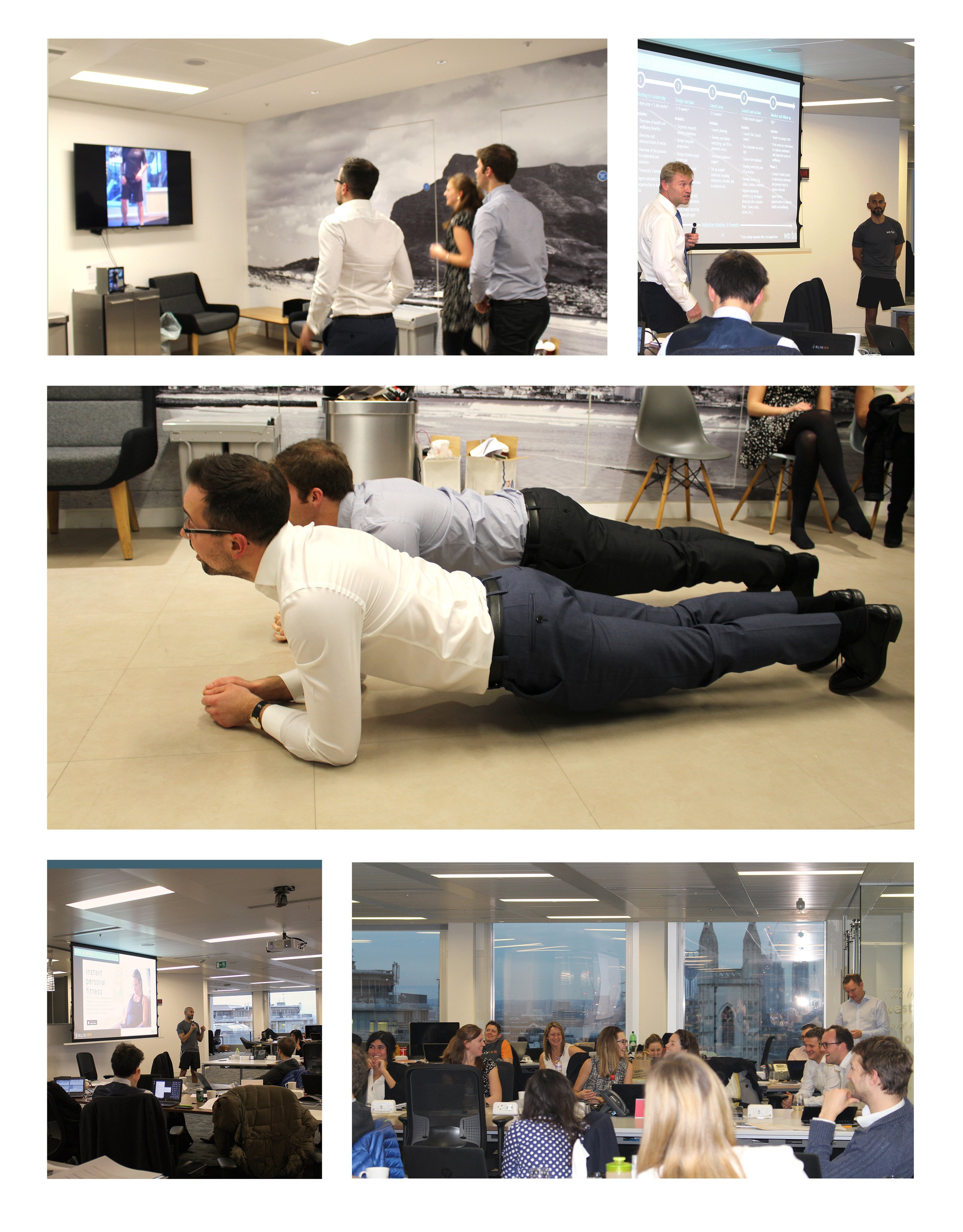 Watch the video and find out more about we:bo…